Continuo la serie di post sui trend che ci attendono la prossima stagione.
Intanto, per fortuna, è tornato il caldo...e le zanzare purtroppo, io sono una di quelle persone che viene punta per prima e ripetutamente.
Ritornando alla moda...quest'inverno rivedremo le forme a clessidra.
Gonne molto ampie, vita alta e stretta e decoltè in bella vista..
La settimana scorsa c'è stato un primo assaggio di questo stile all'annuale Summer Jamboree.
Festival dedicato interamente agli anni '50, dall'abbigliamento rigorosamente in stile, concerti swing, cadillac e tutto il resto.
Una mia amica blogger (il suo blog di fashion stret style lo potete leggere
qui
) vi è andata in spedizione e ha fotografato molti personaggi curiosi.
I keep posting the trends that you'll see next season.

Meanwhile, fortunately, the hot weather is back ... but the mosquitos too: I'm one of those person who is bited first and repeatedly.

Coming back to fashion.. this winter we will see the hourglass shape again.

Very wide skirts, narrow waist, and  plunging necklines ..

Last week there was a first anticipation of this style at the annual Summer Jamboree.

Festival entirely dedicated to the 50s, with Fifties' style clothes, swing concerts, Cadillacs and all the rest.
A friend of mine ( you can read her fashion street style blog here) visit the Festival and photographed many curious characters.
Louis Vuitton
Topshop
Prada
Miu Miu
Dolce&Gabbana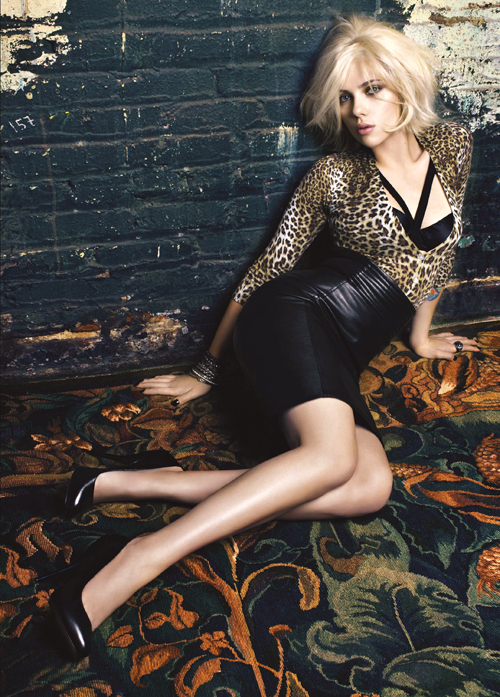 Scarlett Johansonn for Mango