Lea Pericoli
Ieri è iniziata l'edizione 2010 di Wimbledon, il torneo di tennis più prestigioso e più elegante del mondo.
Le donne hanno cercato di rendere, fin dai primi anni del 1900, il loro abbigliamento più fashion possibile, perchè questo significava anche poter giocare sicuramente in maniera più confortevole.
La vera rivoluzione e il vero "scandalo" si fece attendere, però, fino a quando Miss Moran nel 1949 fece scalpore indossando, sotto la gonna, le prime mutande di pizzo.
"Gussie Gourgeous" - così soprannominata - e le sue mutande apparsero sulle prime pagine dei giornali e copertine delle riviste di tutto il mondo, un cavallo da corsa, un aereo e una salsa hanno avuto il suo nome.
Da quell'anno sicuramente la moda nel tennis femminile ha fatto il suo ufficiale debutto.
Una precorritrice della moda nel tennis è stata sicuramente anche la nostra campionessa Lea Pericoli alla quale il sarto
Ted Tinling - lo stesso di Gussie -
cuciva abiti ricchi di pizzi e merletti. I suoi vestiti di "scena" sono esposti al Victoria and Albert Museum di Londra.
Ai tempi nostri, sicuramente si ricordano i vestitini di piume e volant che Nike ha disegnato per la bellissima Maria Sharapova.
Il tennis è uno sport di grande forza, classe e precisione. Così, dalla regola del white dress code a Wimbledon, anche dal modo di vestire delle giocatrici si possono capire queste caratteristiche.
Io adoro il tennis, gioco da quando ho 5 anni, passerei ore e ore a colpire quella pallina gialla..
Yesterday began the 2010 edition of Wimbledon, the most prestigious and elegant tennis tournament in the world.
Women have tried to make, since the early 1900's, their clothing most fashionable possible, because this surely also meant to play in more comfortable.
The revolution and the real "scandal" was slow in coming, however, until Miss Moran in 1949 caused a sensation by wearing under her skirt, the first lace panties.
"Gussie Gourgeous" - so nicknamed - and her underwear apperead on the front pages of newspapers and magazine covers around the world, a race horse, a plane and a sauce had his name.
From that year certainly the trend in women's tennis made its official debut.
A forerunner of fashion in tennis was definitely also our champion Lea Pericoli, to which the tailor Ted Tinling - the same as Gussie - sewing clothes rich of laces. His clothes "scene" are on display at the Victoria and Albert Museum in London.
Nowadays, surely you remember the dresses of feathers and ruffles that Nike has designed for the beautiful Maria Sharapova.
Tennis is a sport of great strength, class and precision. Thus, first from the rule of the white dress code at Wimbledon, even from the trend of the players can understand these features.
I love tennis, I play since I was five, spending hours and hours to hit the yellow ball ..
Perfect to cover you from sun or rain, during the most important matches, the two hats mark the important partnership recently established between Borsalino and Sergio Tacchini.
The two brands have presented, in during the English and Roman tournament, their creations.
The first is white pique with grosgrain belt on the special "red earth".
The other is a fine Panama, one of the best seller of Borsalino, surrounded with the special "grass".
Both are the result of the new project "Eco": products based on using 100% vegetable.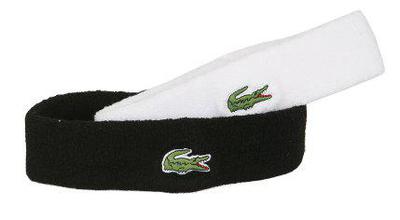 Lacoste headbands
Fendi sneakers
Stella McCartney for Adidas
Ralph Lauren
Hermès
These clothes - from H&M Garden collection - even if they are not really tennis clothes, their materials are very comfortable and remind me a lot those whit roses who Lea Pericoli wores in the 70's.
Prada Bauletto saffiano traforato
Lea Pericoli
Chanel tennis ball
This Adidas Stan Smith are for Lowhighfashion!! You can choose your favourite colour and add some messages to ebroider on the shoes. Go
here
to create your own shoe!!
Chanel tennis racket