Chi di noi non è rimassta affascinata da quante cose Mary Poppins riuscisse a tirare fuori dalla sua borsa a fiori...sicuramente piccola per le cose che magicamente apparivano: lampadari, attaccappanni, specchi..
Spesso mi sento come lei, con la differenza che la mia borsa non supera spesso le dimensioni della mia mano.
Adoro le clutch e tutte le borse mini.
Piccole, chic, dagli anni '20 le micropochette sono amate dalle donne più eleganti del mondo.
Le vediamo abbinate a magnifici abiti sui red carpet delle feste più glamour, ma la tendenza, oggi, è anche di portarle di giorno, grazie alle dimensioni un po' più "macro" per chi, oltre al Blackberry, la carta di credito e le chiavi di casa, vuole portare con se anche altro..
Non è una borsa da portare solo nelle occasioni speciali, queste borse vogliono essere portate fuori per pranzo, giacere sulla scrivania dell'ufficio, sedersi a un bar per l'happy hour. Diventeranno ancora più chic con jeans scoloriti e strappati, o con un vestitino anni '80.
Who among us is not fascinated by how much Mary Poppins could pull out of her flowers small bag. Small bag certainly for things that magically appeared: chandeliers, coat hanger, mirrors.
I often feel like her, except that my bag did not often exceed the size of my hand.
I love the clutch and all the mini bags.
Small, chic from the '20s micropochette are loved by the most elegant women in the world.
We see combined with beautiful dresses on the red carpet of the most glamorous parties, but the trend today is to bring them during the day, with the size a bit 'more "macro" for those who, in addition to BlackBerry, credit cards and house keys, want to bring something else ..
It is not a bag to carry only on special occasions, these cases want to be taken out for lunch, lie on your office desk, sit at a bar for happy hour. Become even more chic with torn and faded jeans, or a 80's dress ..
Miu Miu Duchesse
Hermès Baccara
Bottega Veneta The Knot
YSL Y-mail evenlope clutch
Louis Vuitton Pearl Limelight Clutch.
Miroslava Duma
Prada Glace folder clutch
Hermès Kelly
Alexander McQueen stingray print clutch
Fendi Cinderella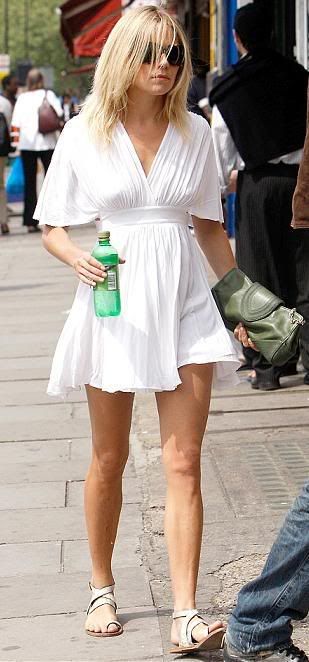 Sienna Miller
Mary-Kate Olsen
Kate Moss
Olivia Palermo